What's the best way to press the herbs?
Using a fruit/ tincture press of some kind is absolutely the BEST way to make sure you get as much of the remedy as possible. Here's the tincture press we use - but there are many out there and they may be smaller and less expensive.
Here's an option that would probably be best for making the full recipe - this tincture press is only $50 and is large enough to squeeze out at least a jar or two of the herbs at a time and will help ensure you squeeze out as much of the medicinal fluid from the herbs as possible: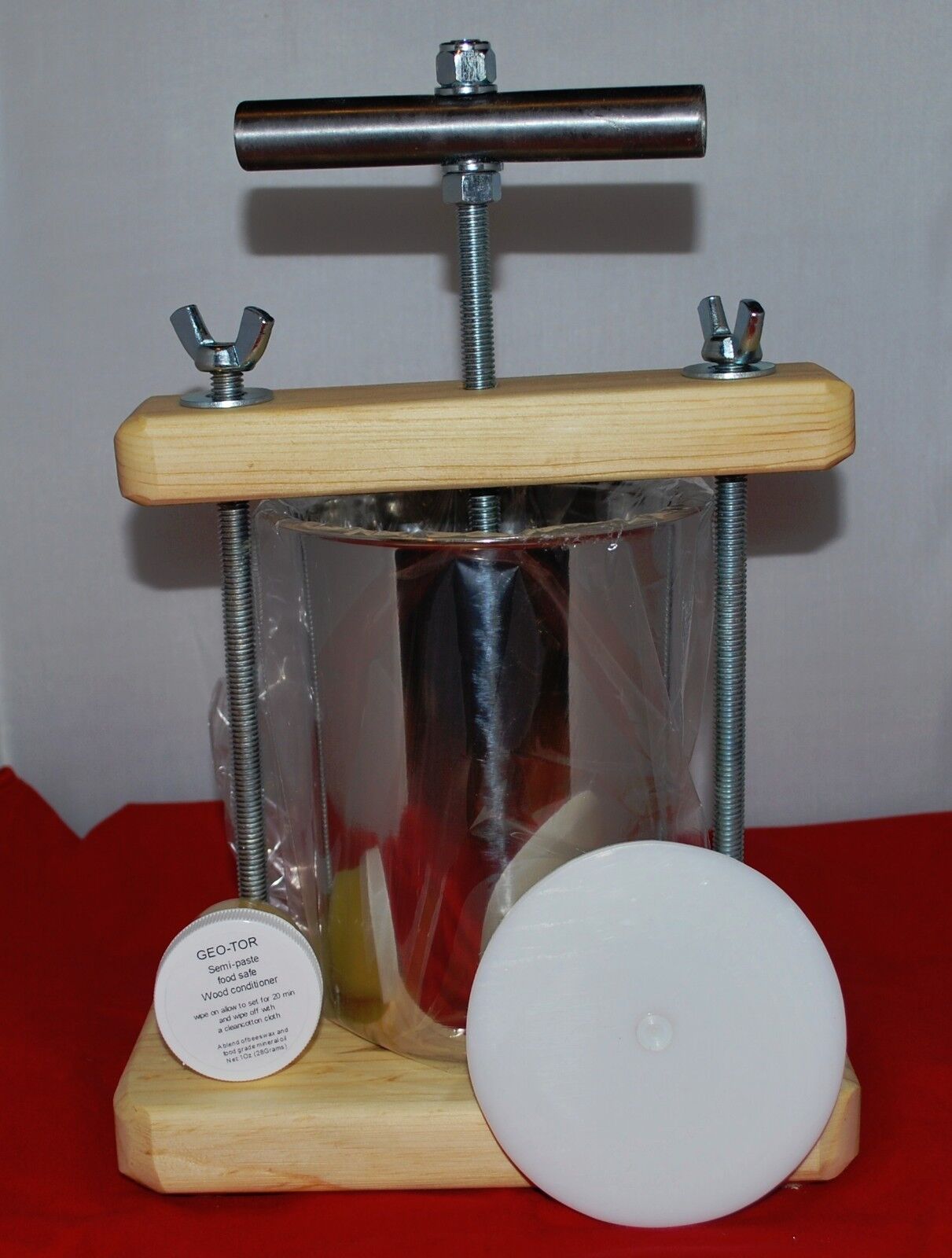 Can I just press the herbs by hand?
Yes, you can but it does take a lot of muscle work and you won't get as much out of it as you could with a press. Wear latex-free gloves to protect your hands from the harsh effects of the alcohol.
What if I don't come out with EXACTLY 110 sets like the recipe says?
The amount of bottles that each batch makes always varies from batch to batch. The 110 sets is an approximate number. If you're using a tincture press, you should get very close to this number. If you're pressing the herbs by hand, you'll probably get less.
If you know of any other tincture presses that aren't quite as large or as expensive as the one above, please do leave a comment in the comments section below to help others with the tincture making process.